---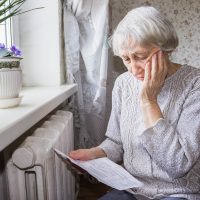 Category: Season 7
Tags: Consumer
Shari A. Williams & Christina Chase-Pettis
Senior Communications Specialists, Pennsylvania Public Utility Commission
Over the last 24 years, Shari has provided advanced professional public relations work, consumer education and public outreach to Pennsylvania consumers. Additionally, Shari participates in the PUC's overall communications strategy, specifically related to consumer education and outreach.
Christina is a seasoned and highly respected consumer education leader with over 20 years of experience providing consumer education, outreach and training programs to thousands of consumers, human service agencies and other interested stakeholders throughout the Commonwealth of Pennsylvania.
Do you want to learn about the many Utility Programs and Services offered by your local Utility Company as well as ways you can save money on your home energy bills? Join us with presenters from the PA PUC's Consumer Education and Outreach Team to learn about these valuable programs – and to find out about low cost/no cost conservation tips to help you save on your energy bills!
Additional Resources: