MindMatters: A distinctive approach to learning
WITF, Central Pennsylvania's affiliate for PBS and NPR, is offering an exciting initiative for Pennsylvania Department of Aging (PDA) Senior Community Centers to access highly engaging educational programming.
The project, called MindMatters, delivers a large series of intellectually stimulating lectures by knowledgeable presenters on topics of most interest to older adults.
MindMatters lectures are presented by experts on subjects ranging from history to self-help, politics and culture.
The lectures cover subjects on a regional, national, and international scale, and encourage viewers to hold discussions where they can share their views.
These compelling lectures are delivered via the web, allowing groups of attendees to attend from familiar surroundings and watch at times that are most convenient to them.
Each presentation is intended to be an interactive experience. Audiences are encouraged to discuss the topics after the presentation. Sample discussion questions are provided.
Can I offer MindMatters at my facility?
The technical requirements are minimal and are likely already available at your facility. For an optimal experience, the following minimum requirements must be met: access to a wired broadband Internet connection; a laptop, desktop, or Mac computer that can output video to a projector or large monitor and output audio to appropriately-sized speakers or a PA system.
How will WITF help me to market events to my clients?
We want to increase the reach and appeal for locations hosting the MindMatters programs. WITF will work with your facility to provide PDF flyers, html images for emails and e-newsletters, and digital images for in-house television channels or digital promotion monitors.
For more information:
Michael J. Williams
Mind Matters Producer & Lifelong Learning Advisor
717.910.2841
---
Full Lecture Catalog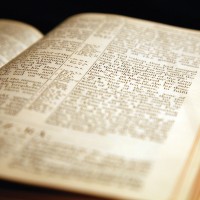 ---
MindMatters raises the level of civic discourse within our communities by creating opportunities for intelligent discussions. We know that retired Pennsylvanians don't expect to rock on the porch — they want to learn, to do, and to be involved."

-Ron Hetrick, President and CEO, WITF