---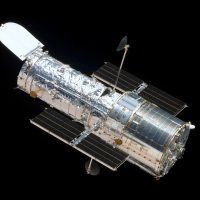 Category: Season 3
Tags: science
Louis P. "Lou" Thiegblemont
Historian, Aviator, former mayor of Camp Hill, PA
SPACE…The Final Frontier.
Lou Thieblemont is back to take us on another wonderful adventure. There are telescopes and then there is the HUBBLE Telescope. Are you ready to learn about how Edwin Hubble took his knowledge and showed us how much more there is to our universe.
You will learn about many of the stepping stones in the world's ability to look into the stars and how individuals from all over the world made it possible for us to know a lot of what we do today about space.
Strap in for an amazing journey!! See you there!
---
Lou Thieblemont was a pilot for TWA and American Airlines for 38 years. He is now retired but still loves to travel. Lou is also the former mayor of Camp Hill, PA.