---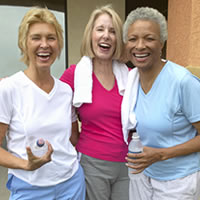 Category: Season 1
Tags: health
Daniel G. Drury, Ph.D.
Gettysburg College
Exercise, in and of itself, can have a profound effect on different aspects of health that rivals many prescription medications. Everyone knows that exercise is good for managing your weight. However, few realize that exercise can help prevent diabetes, control high blood pressure, decrease cancer risk, lower cholesterol and improve mental health (….and much, much more). Daily exercise can have a more profound effect on your health than your physician's prescription pad.
Dr. Dan Drury is an Exercise Physiologist and Associate Professor of Health Sciences at Gettysburg College where he is currently Co-Chair of the department. He is a Fellow of the American College of Sports Medicine where he has also served as President of the Mid-Atlantic Chapter.